Since the weather is getting nicer, we wanted to provide some ideas of unique ways to get moving around Calgary. The following opportunities are not your typical workout but will get you sweating nonetheless. And isn't it always fun to try something new? Maybe you'll find your new favourite sport or meet some new friends. So this spring, get out there and get fit!
Rumble Boxing
Need a stress release after a long week? Rumble boxing is the place to be. They offer heavy bag classes suitable for all skill levels, as well as bootcamps and personal training. You will learn the basic moves at the beginning of the class and you can rent hand wraps and gloves at the location too. Rumble has a promotion going on where first time boxers will be entered into a draw to win a month long membership!
2 Locations: 720 17 Ave SW
5149 Country Hills Blvd NW Unit 310
Price: First class is free! ($28 after that for a single class)
Website: https://rumbleboxing.com  Instagram: @rumbleboxing
Calgary Climbing Centre
Rock climbing has exploded in popularity over the past few years since it became an Olympic sport in 2021. If you haven't tried it yet, then the Calgary Climbing Centre can help you out. They have 5 locations spread out through Calgary which offer bouldering, rope climbing, speed climbing and fun walls for kids. Bouldering is the most accessible option since it doesn't require any ropes, harness or previous knowledge. Don't worry, there are soft mats underneath to catch you when you fall.  You can rent all the required equipment at each location. SoCal Bouldering (pictured below) is their newest location which opened just a few months ago in the Shawnessy shopping centre.
Location: 75 Shawville Link SE (SoCal Bouldering), see website for other locations
Note: The Stronghold location is currently under renovation
Price: $22 to drop in for adults, $17 for youth
Website: https://www.calgaryclimbing.com  Instagram: @calgaryclimbing
Beach Volleyball
Did you know Calgary has 7 free beach volleyball courts around the city? All you need is a few friends and a ball in order to play and get your heart rate up. The courts can't be booked so it's first come, first served. You may have to wait if the weather is nice. You could always bring a picnic or some cold drinks to enjoy while you wait.
Locations: Shaw Millennium Park, 1220 9 Ave. S.W. (3 courts)
Signal Hill, 6305 Sierra Morena Blvd. S.W. (1 court)
Rocky Ridge, 10427 Rocky Vista Dr. N.W. (1 court)
Pumphouse Park, 2240 Pumphouse Ave. S.W. (2 courts)
Price: Free!
Website: https://www.calgary.ca/parks/activities/beach-volleyball-courts.html
Activate Games
Do you like video games but also like staying active? Have you ever wanted to be a spy? If so, then you don't want to miss the experience of Activate Games! This is not your average workout or fitness class. Bring a group of 3 to 5 people and you will play a variety of games during your 75 minute slot that will test your agility, reaction time, coordination and speed. Activate has 9 rooms which feature games like avoiding lasers, climbing on light up holds, hitting light up targets and running across light up floor tiles. It is recommended that you make a booking on their website before arriving.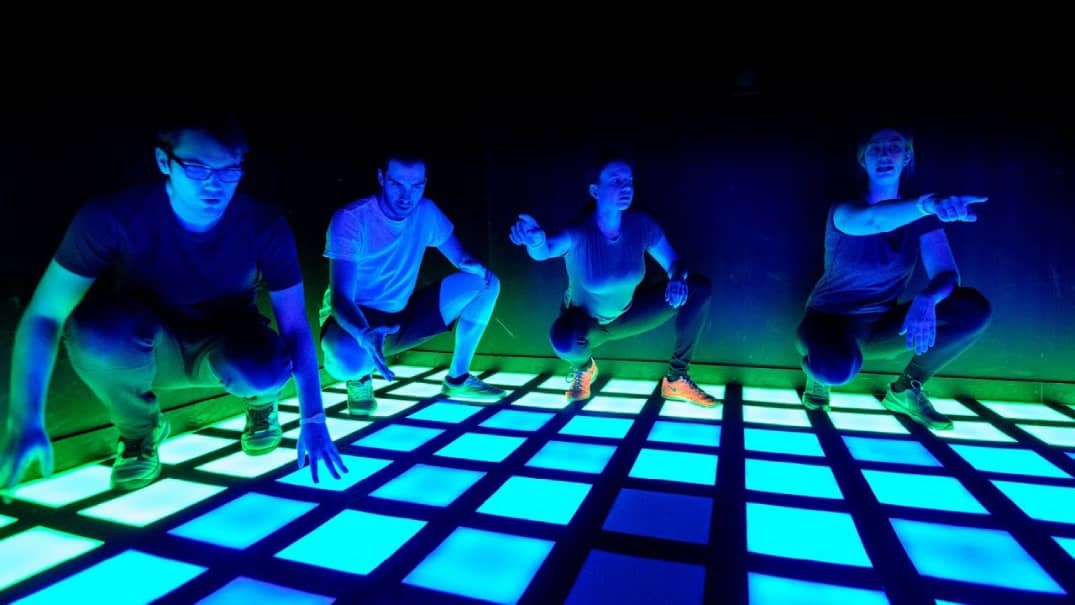 Location: Unit 146 – 13226 Macleod Trail SE (second location coming this summer in the NE)
Price: $25 per person
Website: https://activate.ca/calgary-south-west  Instagram: @activatecanada
Calgary Outdoor Yoga
Yoga can be a relaxing yet challenging activity for both your body and mind. It can be even more restorative when done in the great outdoors. Krystal has been leading outdoor yoga classes in Calgary for many years and will be doing so again this summer. Classes will start on May 7th and go until October. They are offered at a few different parks and are open to all skill levels. All you need to bring is a yoga mat or towel, and some water for your practice. For a unique experience, try the sunset yoga class at Mahogany lake which is open to everyone.
Locations: Stanley Park, 4011 1A St. S.W. (Sundays 1 pm)
Divine Mercy Soccer Field, 228 Mahogany Blvd SE (Sundays 10 am)
Mahogany Lake, 29 Masters Park SE (Sundays 7 pm)
Price: $15 per class
Website: https://www.outdooryoga.ca/   Instagram: @outdooryoga
Aradia Fitness
Have you always wanted to run away to the circus or to defy gravity? You can get pretty close with the unique classes at Aradia Fitness. This studio offers a variety of classes from ballet and Zumba, to pole dancing, aerials and silks. You can register on their website and they have lots of classes suitable for beginners.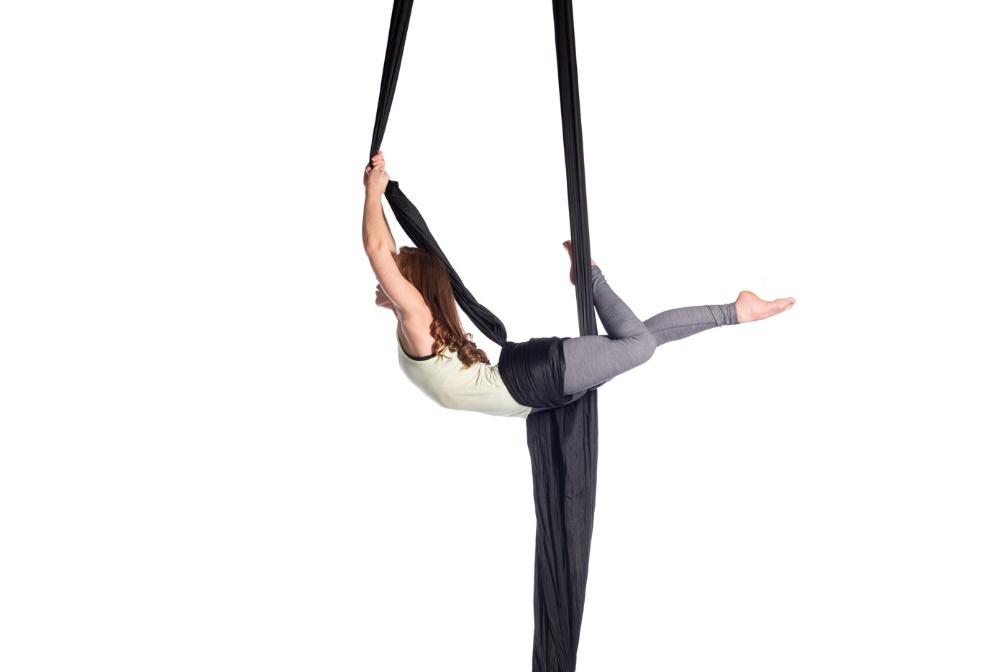 Locations: #106A-9705 Horton Rd SW
Price: $15 to $32 for individual classes, $68 new client special – unlimited classes for 2 weeks
Website: https://calgary.aradiafitness.com/   Instagram: @aradiafitnesscalgary